Wholesale Upgrade for Retail Trainers
A big-box national retailer we work with has a super-mature internal training team. They deliver innovative, sophisticated learning solutions for their retail and corporate staff. The delivery team is a group of 25+ passionate trainers. All of them are exceptionally talented subject matter experts who have grown up in the business.
The Director wanted to challenge the delivery team to take their game to the next level. Her vision was for the team to grow as true facilitators, creating richer interactions and increasing learner engagement.
The Five Personas™ were introduced to define the mindsets and skillsets the team must embrace. Individuals completed their assessments and reviewed their scores. Workshops were hosted to strengthen skills and apply new techniques. A collaborative process emerged with team members taking the lead to drive changes in thinking and behaviour.
Two years later, the language of the Five Personas™ persists within the team and has become an integral part of their peer-based coaching practices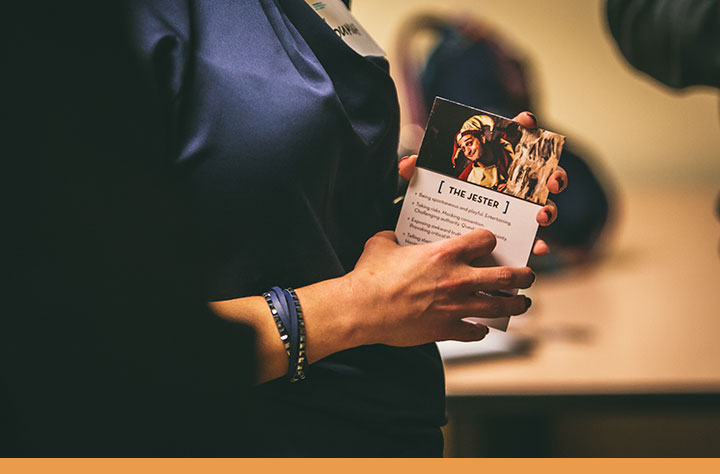 Jet-Lagged Pilot Training
A regional passenger jet operator we partnered with was experiencing massive growth. Training new pilots and crew was becoming a bottleneck. Collectively, a group of 40+ veteran pilots and in-flight service experts were hamstrung by a decades-old training model based on scenarios, compliance, and certification. The trainers were exhausted, and the students were burning out (or worse, dropping out!).
With a new training facility and a new flight simulator freshly installed, the Director of Training was inspired by an evidence-based training (EBT) model that had been adopted by most airlines in Europe. His bold objective was to reduce the total time to certify, and simultaneously reduce the wear and tear on the trainers and the students. His biggest hurdle would be to transform his old-school 'instructors' into exceptional coaches and facilitators.
Over two days, we put the veteran instructors through their paces. Armed with the results of their Five Personas™ assessments, we knew that the Drill Sergeant was their overwhelming strength. As pilots, many of them came from military backgrounds, so it came as no surprise. Together we explored the importance of balancing the personas and stretching the specific mindsets and skillsets they would need to hone as they moved towards adopting the EBT standards.
Tactically, change was immediately observed in the training centre. New behaviours emerged amongst the trainers. Less instruction and more discussion created richer interactions.
Strategically, a new set of facilitation competencies were developed using the Five Personas™ as a framework.