Five Personas™ Team Workshops
Special Note: All Five Personas™ workshops can be delivered as an engaging and interactive virtual experience.
Your team. Your learning culture. Your impact on the organization you serve. Transform the learning experience your team delivers.
Provide a professional development opportunity that helps you raise the bar for a team of trainers and facilitators. Shift mindsets and strengthen skillsets. Support your team on the path to masterful facilitation.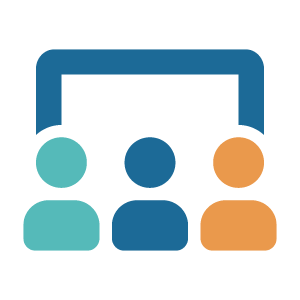 Team Workshop Highlights
In addition to accessing the Five Personas™ online portal, the assessments, and personalized scoring reports for everyone on your team, you also receive:
Highly engaging and interactive virtual learning experiences
High-impact learning with two master-level Facilitators
Practical self-reflection activities and assignments for your team to work on
Opportunities for rich, real-time feedback to help your team grow
Creative drills and techniques to help your team stretch beyond their comfort zone
Specific action plans for everyone on your team to support development
Workshop Program Structure
All Five Personas™ workshops include the following program elements.
Program Element
Description
Pre-Survey
The team reflects on their current strengths/weaknesses and begins to identify development goals to focus on
Discovering the Personas
Individuals gain a deeper understanding of the strengths and weaknesses of each of the personas, as well as the impact each persona has on the participant experience
Defining Your Unique Style
Participants examine their scores in detail, explore examples of how their style comes to life, and identify gaps and opportunities to strengthen their impact
Strengthening Your Style
Participants integrate new mindsets, developing new skillsets, and experience live practice drills with real-time coaching and feedback
Offline Activities & Assignments
Individuals continue the training on their own to enrich learning and sustain application of new skills
Action Plans &
Follow-Up
Participants build a specific action plan for ongoing development, and a three month check-in is scheduled to share feedback, assess progress, and define new focus areas for growth as a team
Team Workshop Delivery Options
Our team will help you tailor the program to match your team's development focus areas. We want to ensure your team gets exactly what they need from the Five Personas™ discovery process.
Here are a few examples of how our clients typically engage with us.
SMALL TEAMS
(up to 10)

Personalized learning plans
Emphasis on practice and application
Live coaching and real-time feedback for individual participants
GROUPS
(up to 30)
Group learning plans
Focus on drills – mindsets and skillsets
Live practice in small groups
LARGE GROUPS
(30+)
Ask us about our custom programs